Cast and Crew for RiverWorks Performances
March & April 2023
Alphabetically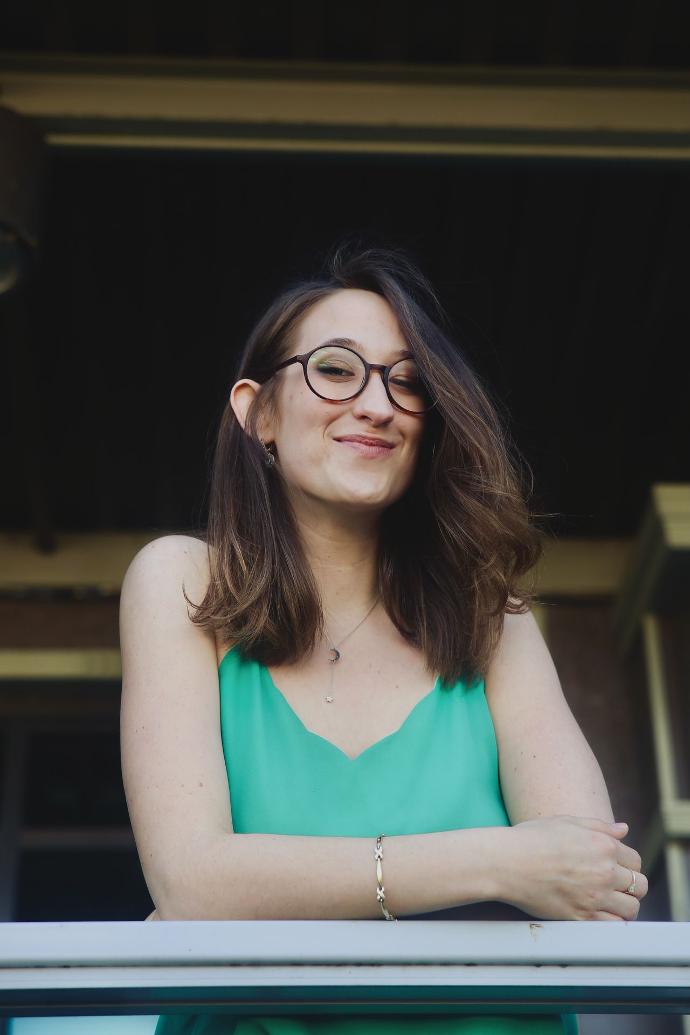 Lizzie Arnold
(She/Her)
Tinkerbell and Others ​
As a graduate from UBMT Lizzie has been working around the Buffalo theater community. Excited by opportunities ahead, Lizzie sees herself in the area for a while longer- her passions are writing or performing music and connecting with others. That's exactly why this experience has been a dream. To have the freedom- to be loud and creative and then reigned in has been an exquisite ride. I am honored to have been at the beginning of something incredibly wonderful.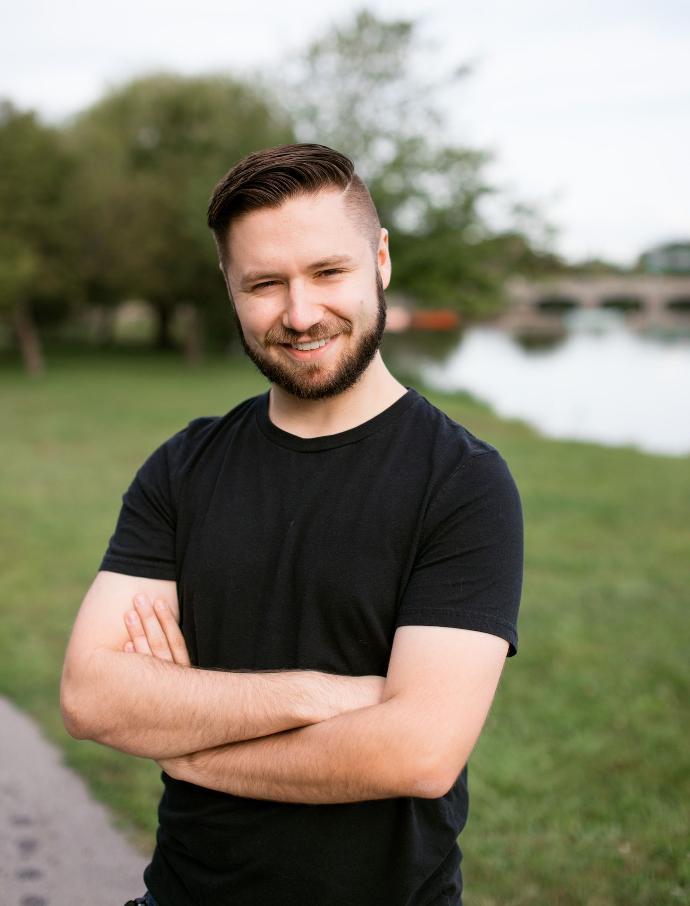 Mike Benoit
(He/Him)
Standby Captain Hook/ Crocodile/ Cameo and Others
Mike Benoit is a Fredonia Theatre Studies graduate, grateful and excited to be making his debut with Drunk Theatre Buffalo! Favorite recent credits: Puffs (J. Finch) with O'Connell & Company; American Son (Officer Larkin) with Ujima Productions; The Outsiders (Ensemble), Pinkalicious (Peter), and New Kid (Mug) with Theatre of Youth; King Lear (Oswald) with Shakespeare in Delaware Park. Mike's favorite drink is a homemade old-fashioned. "Many thanks to team for this opportunity, my family and my friends for their support, and my wife Jess for her love!"​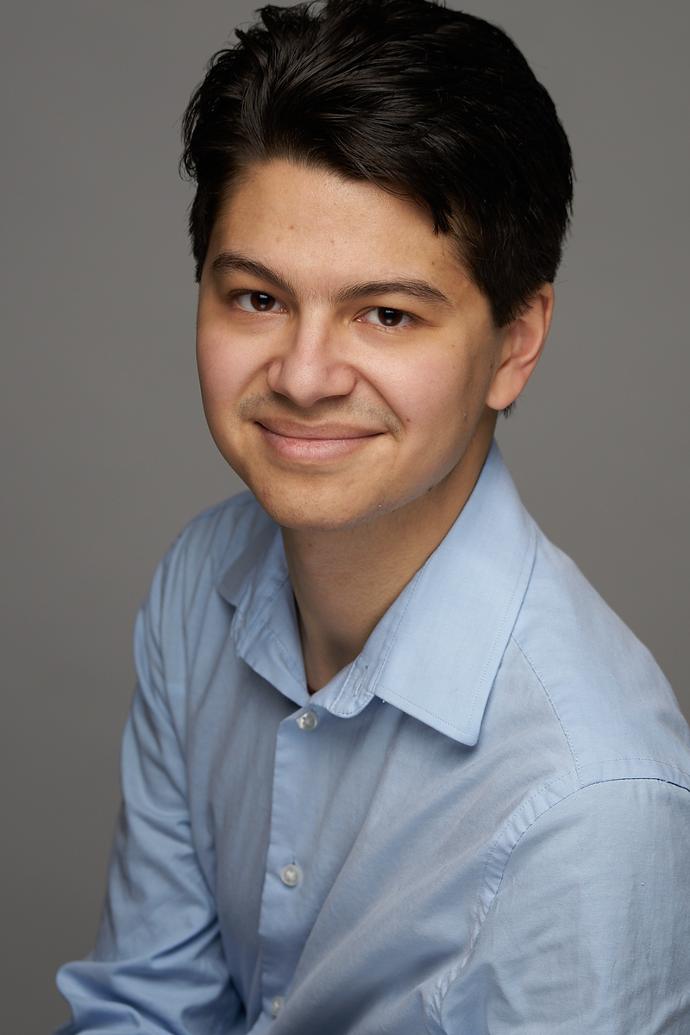 Lucas Colón
(He/Him)
Standby John Darling and Others
Lucas Colón is an actor and musician based out of Buffalo, NY. Favorite acting credits include A Midsummer Night's Dream (Shakespeare in Delaware Park), The Outsiders (Theatre of Youth), and Mercury Fur (Subversive Theater - Artie Nomination). Favorite music directing credits include Titus XX (Brazen-Faced Varlets), Falsettos (Bellissima Productions) and Heathers (Buffalo State College). He is a proud member of MUSE (Musicians United for Social Equity), a NYC based organization dedicated to advocating for diversity in musical theatre pits. Cheers!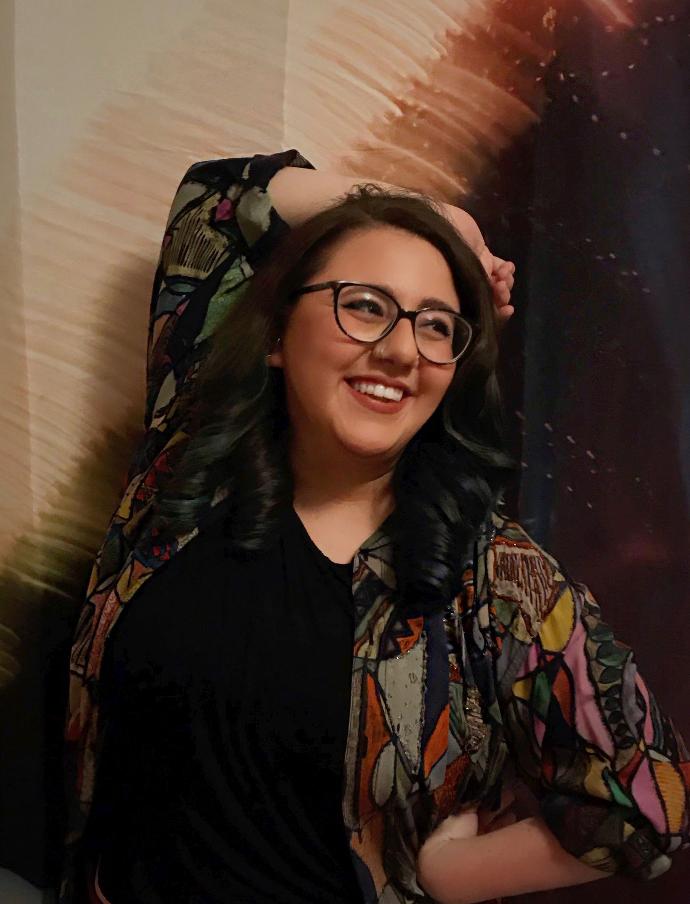 Sam Crystal
(She/They)
Smee and Others
Sam Crystal is positively stoked to be returning to the stage as Smee/Nibs in Drunk Peter Pan! Favorite credits include Wicket: A Star Wars Parody Musical (Wicket) with O'Connell and Company, Lerner and Lowe's Camelot (Sir Dinadin) with MusicalFare Theater, Falsettos (Charlotte) with Bellissima Productions, Free Fred Brown (Gabby) with Ujima Company, Inc.; Artie Award Winning 1776 The Musical (McNair/Courier) with O'Connell & Company; and the Artie Award Nominated Silence! The Musical (Ensemble) with BUA. Love to my dad, friends, cast and crew, and every frog in the entire world.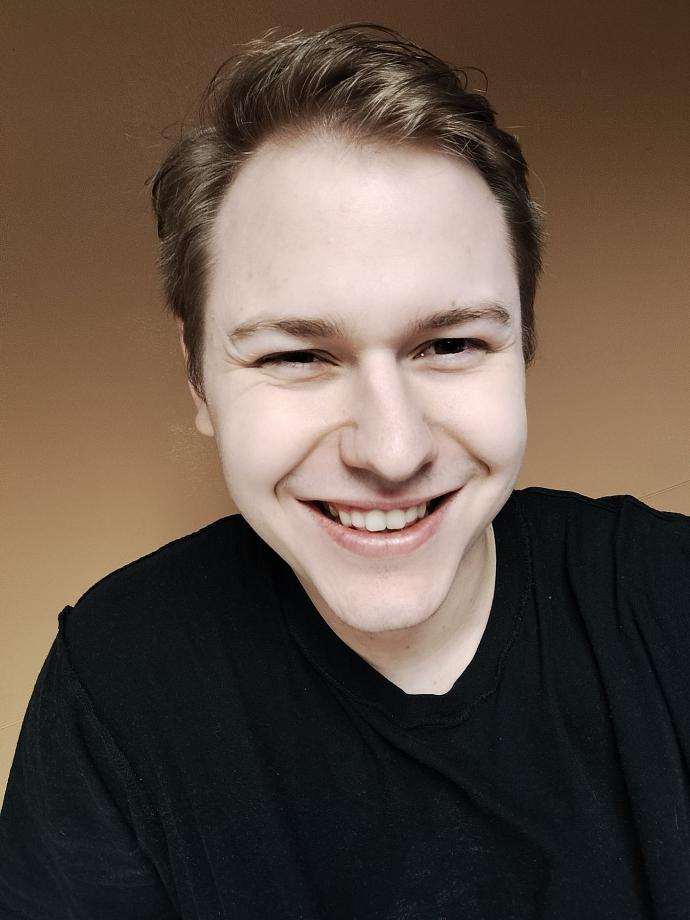 Ashton H. DeCaro
(He/Him)
Standby Peter Pan and Others
Most recently seen in Tonawanda Towne Players' "Bell, Book, and Candle," Raiders of Niagara's "Play On'" and Matt Banister's "Ace's Last Scam," Ashton is excited to join Drunk Theatre Buffalo's production of "Drunk Peter Pan!"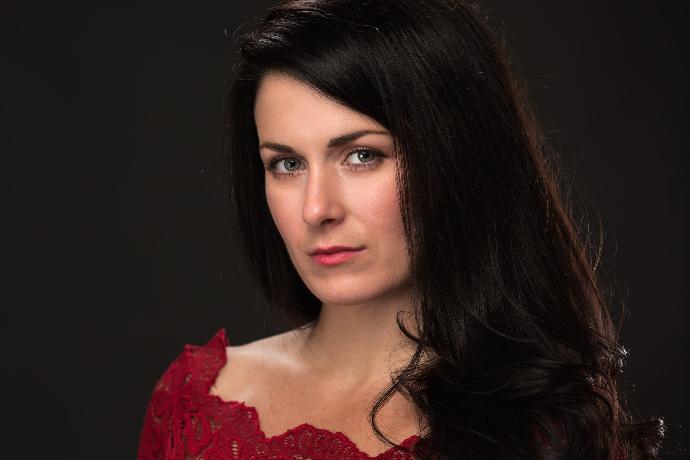 Amy Feder
(She/Her)
Tiger King and Others
​
Amy has experience both acting and drinking. Some acting credits include Yvette in Clue, Elizabeth Darcy in Christmas at Pemberley, and Frau Blucher in Young Frankenstein. Some drinking credits include Niagara-on-the-Lake trips, her friend's wedding in July, and Faherty's any given night 2011-2013. Amy also is the founder of Dear Diary an event where people read from their childhood diaries!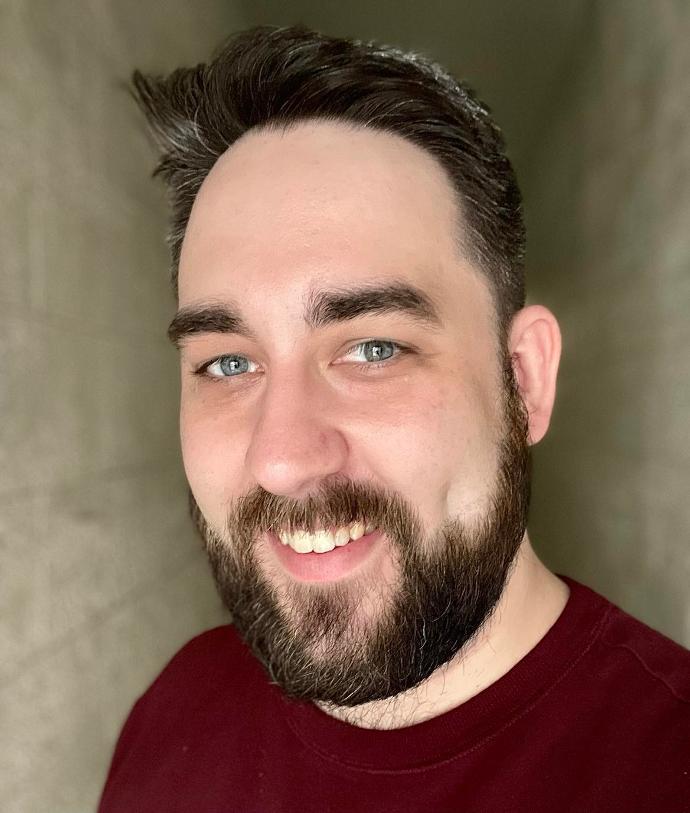 Marty Gartz
(He/Him)
Captain Hook and Others
Marty is simply ~scrumbleflapped~ to be rejoining Drunk Peter Pan for its second run! A UB Theatre alum, Marty works professionally with several theatres in Buffalo. If you are a director casting for a show: I am probably available. I can even juggle a little bit if you want. I'll be good, I promise.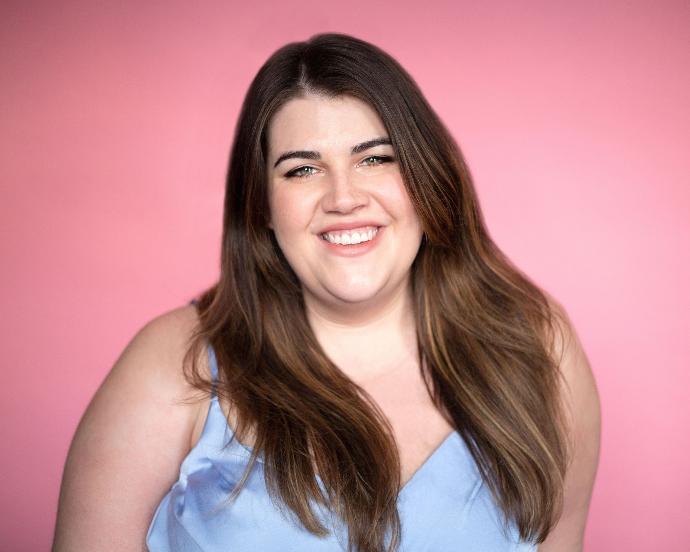 Karen Harty
(She/Her)
Mrs. Darling and Others
Karen Harty is about to be intoxicated for her first time working with Drunk Theatre Buffalo. She holds a BFA in Theatre Performance from Niagara University and has been working in the Buffalo theatre scene since returning from Orlando, where she worked at Walt Disney World as a Fairy Godmother in Training. Some recent credits include: Dogfight (Rose) at Bellissima Productions, Sunday in the Park with George (Assistant Director) with Starring Buffalo, Beauty and the Beast (Ensemble/Mrs. Potts Understudy) at Theatre of Youth, West Side Story (Graziella) at MusicalFare Theatre, and A Child's Christmas in Wales (Nellie) at Irish Classical Theatre. Endless thanks to all my friends and family for the support and love, especially Matt. I love you xoxo.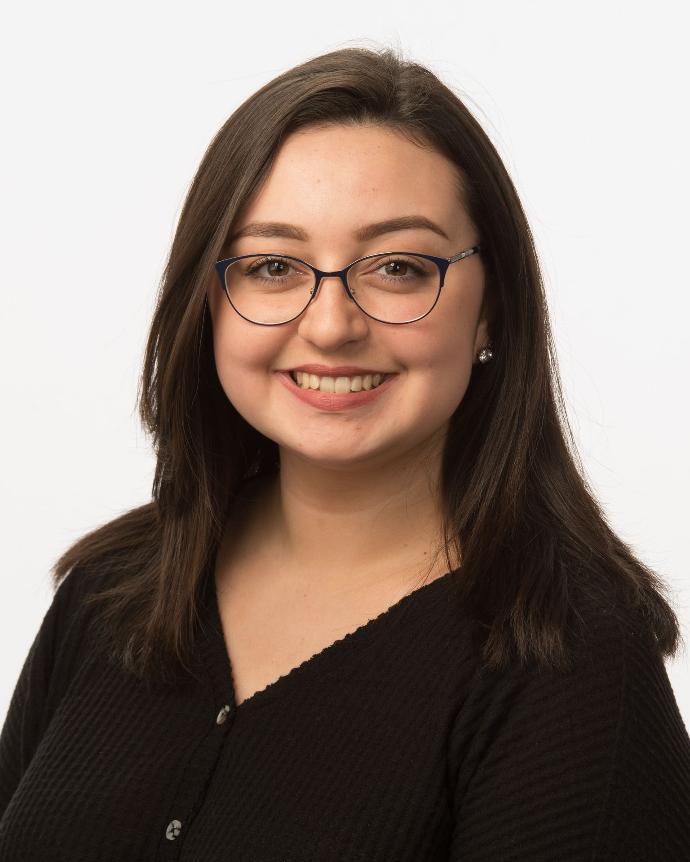 Kaeli McGinnis
(She/Her)
Michael Darling and Others
Kaeli McGinnis is a theater graduate of Buffalo State College. She was recently seen in Titus XX (Multiple Characters), All Through the Night (Ludmilla) and Anton in Show Business (Multiple Characters) with the Brazen-Faced Varlets. Some of her other credits include Cabaret (Fräulein Schneider), Heathers: The Musical (Martha Dunnstock), and The Drowsy Chaperone (Drowsy Chaperone). Kaeli is super excited to be making her debut with Drunk Theatre Buffalo!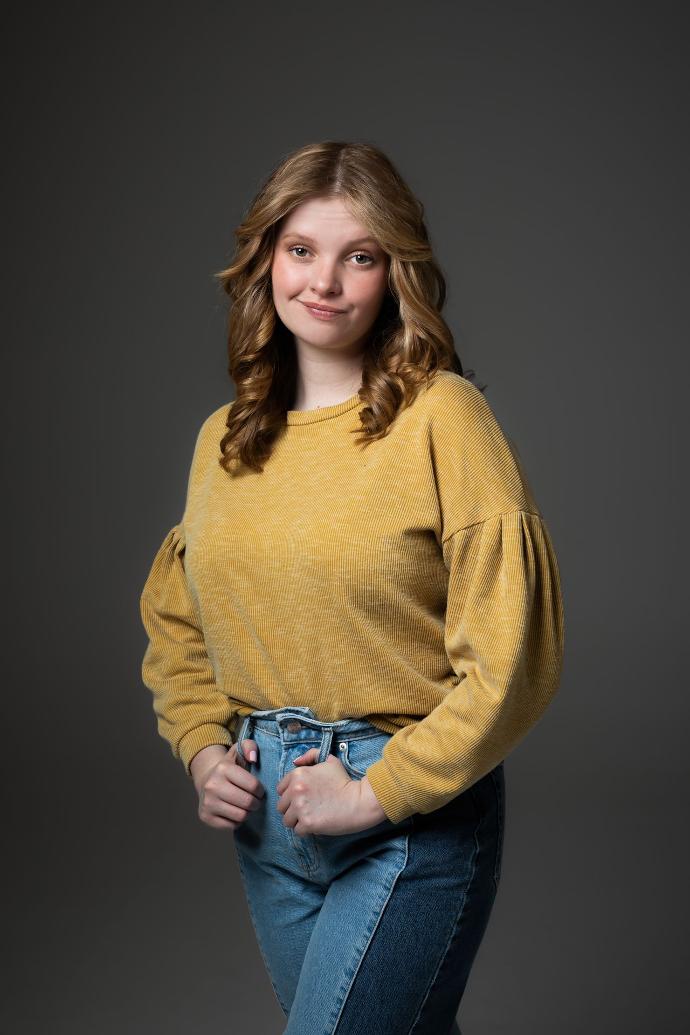 Shelby McNulty
(She/Her)
John Darling, Standby Michael Darling, and Others
Shelby McNulty is so excited to join Drunk Theatre Buffalo's production of, "Drunk Peter Pan" in her Buffalo Theatre (performance) Debut! She graduated in 2022 from Niagara University, where she earned her BFA in Theatre Studies, with a minor in ASL and Deaf Culture. Some of her favorite roles there were the Defense Attorney and Priest in, "MACHINAL," by Sophie Treadwell, Miss Bates in, "EMMA A New Musical," by Paul Gordon, and Fanny Cranberry in, "On The Verge, or the Geography of Yearning" by Eric Overmyer. After graduating, she began performing with the Arcade and Attica Railroad Company's Dinner Theatre, in Arcade, New York, as Miss Bailey in "Ace's Last Scam," written and directed by Matt Bannister. When she isn't goofing around with these fun clowns, she can be found backstage at MusicalFare Theatre, where she works as the Doer of What Needs Done! She couldn't be more thrilled to perform with new and old friends in this delightfully drunk production!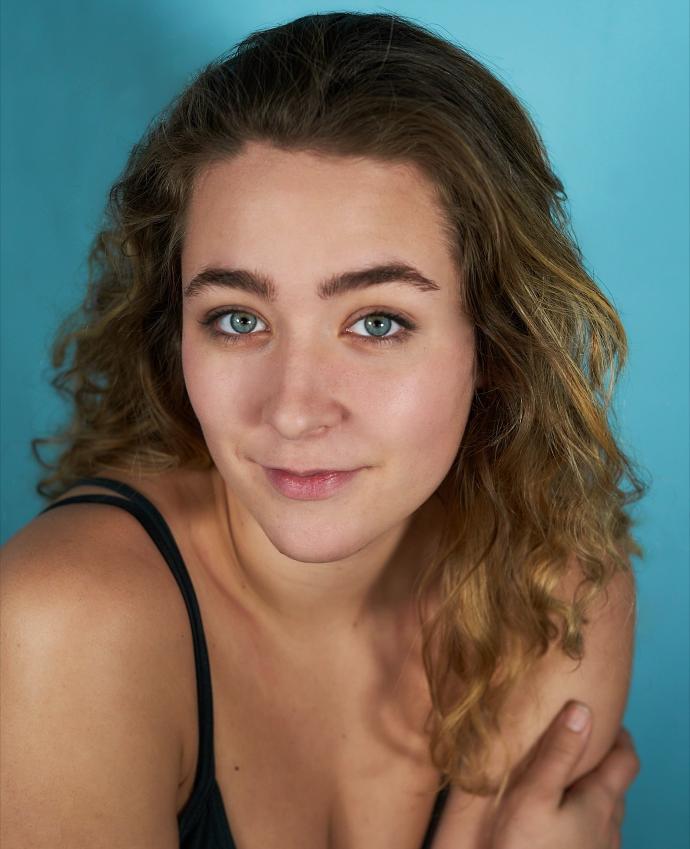 Morgan Mincer
(She/Her)
Standby Wendy/ Mrs. Darling and others
Hey gurl! Morgan is exciting to make her drunk theatre Buffalo debut. Morgan's resume consists of drunk karaoke, snuggling with my cat, being a mermaid, something something something, and a BFA in theatre performance from Niagara University (I also graduated from clown school). XOXO love you mom.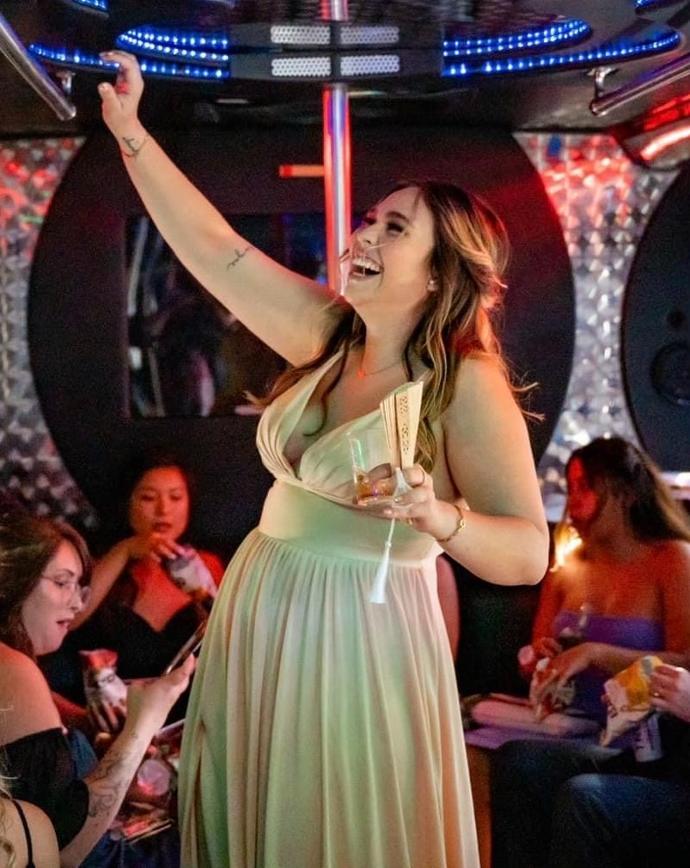 Emilia Navarrete
(She/Her)
Crocodile and Others
​
Emilia is a Buffalo native who works for Odoo, the business software company in the Education Program. She is a proud member of the Hostel Buffalo Niagara's board of director team and likes to get involved in community activities such as theater, concerts and of course, dive bar karaoke. Emilia is the mamma to her 2 pups Wally and Stella, who are her inspiration in the role as Nana. Emilia is ecstatic to be back in Buffalo theater after a long hiatus, and thanks her partner Thomas, friends and colleagues for their endless support.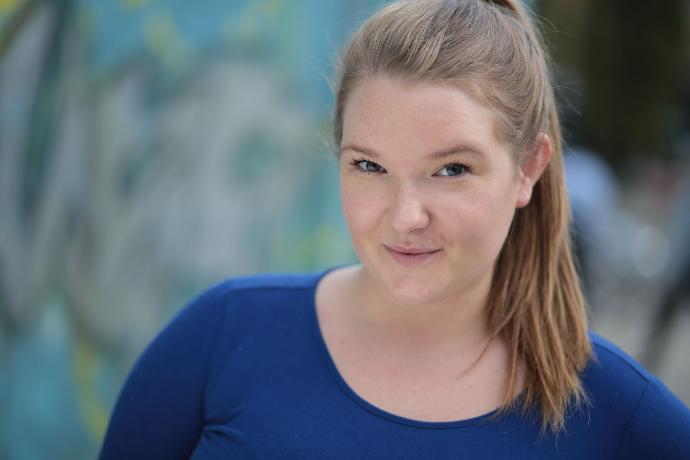 Phoebe Wright
(She/Her)
Wendy Darling
Phoebe Wright is ecstatic to be back in Neverland with Drunk Theatre Buffalo! She appeared in the original production as Wendy and can't get enough of the laughter and libations. Born and raised in Fairfield, CT she now calls Buffalo home. Buffalo Theatre: Drunk Peter Pan (Wendy Darling, Drunk Theatre Buffalo) The Tempest (Ensemble, Irish Classical Theatre Company) The Bard's in Your Yard! (Women 2, Shakespeare in Delaware Park), The Siegel (Jordan, The Lightbulb Project ) NYC Theatre: Shields of Blue (Kerry, Midtown International Theatre Festival) Marty'd Signs: A Titus Andronicus Adaptation (Lucius Andronicus, Hudson Shakespeare Company), It's a Wonderful Life: A Live Radio Play (Lana Sherwood, The Producer's Club), A Midsummer Night's Dream (Snug, The No Name Collective). Collegiate and Regional: Hairspray! (Tracy, Whitney Players), CyranA (Cyrana de Bergerac, Niagara University Theatre), Into the Woods (Little Red, Niagara University Theatre), A Commedia Christmas Carol (Mrs. Cratchit, Niagara University Theatre), Two Gentlemen of Verona (Julia, Theatre Under the Stars), A Midsummer Night's Dream (Helena/Bottom, Theatre Under the Stars), Much Ado About Nothing (Leonata, White Plains Performing Arts Center), Taming of the Shrew (Widow, u/s Tranio, Connecticut Free Shakespeare). BFA, Niagara University. Endless love to Nick and B! @readandwright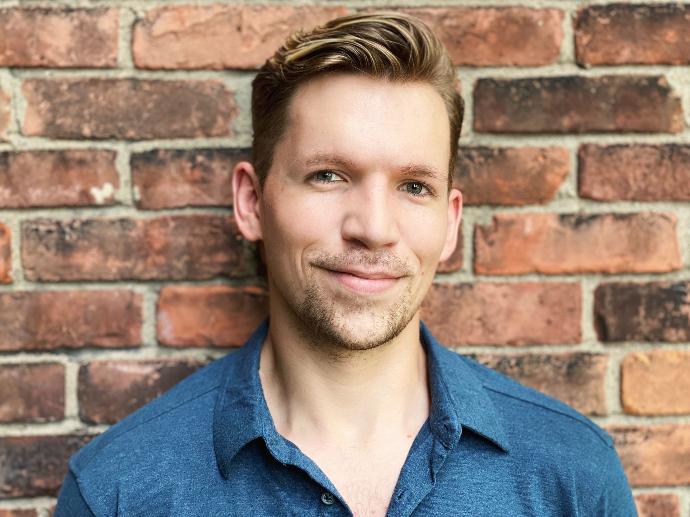 David Wysocki
(He/Him)
Peter Pan
David is thrilled to be returning to Drunk Peter Pan! A graduate with BFA in Theatre and Fine Arts from Niagara University. Notable regional productions: The Birth of Santa; ART, Beauty and the Beast; TOY, Puffs; O'Connell & Company (Artie Winner), A Midsummer Night's Dream; ICTC, and Love's Labour's Lost; SDP. You can catch him next in O'Connell & Company's The Rink. David would like to the thank his friends and family for their love and support.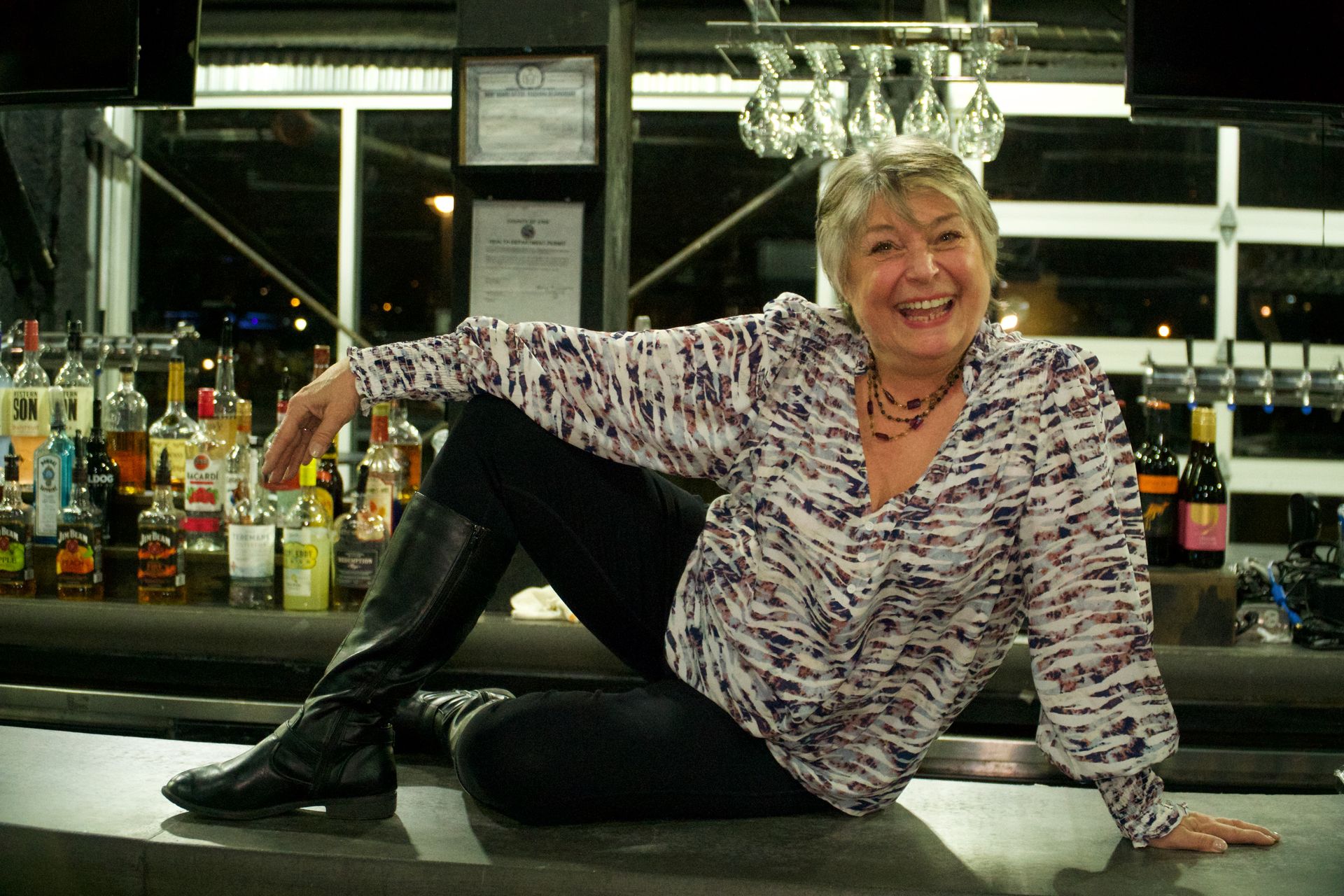 Elaine Heckler
(She/Her)
Costume Design
Elaine has been involved in theater for approximately 20 years. She has been an actor, stage manager, property mistress, wardrobe mistress, and costume designer. Elaine was honored to receive an Artie nomination for her costume design for The Full Monty with Subversive Theater. She has also costumed summer camp at the Lancaster Opera House for the last 13 years. Elaine looks forward to continuing to be involved with all things theater! Thanks go out to friends and family for their support.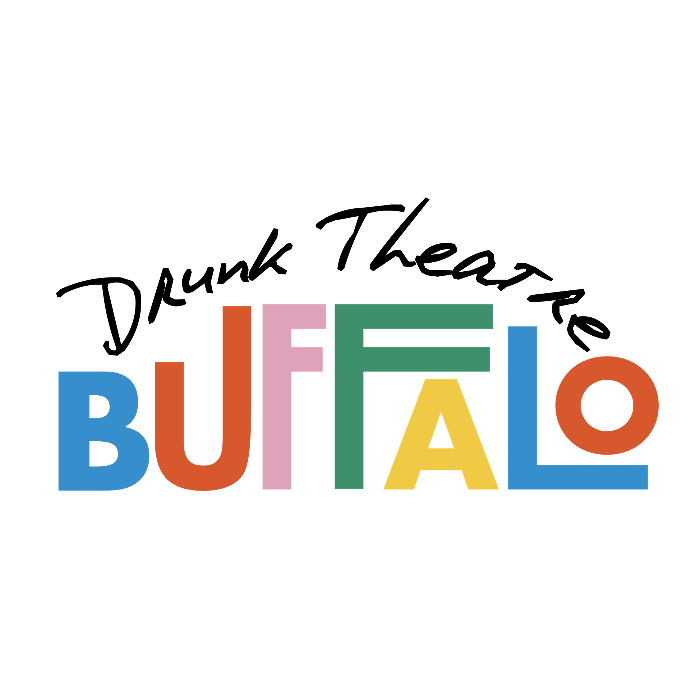 Mitch Sulkowski
(He/Him)
Sound Technician
So many people and organizations made this show possible.
Thank you to anyone and everyone who helped us along the way.
Hostel Buffalo, Step Out Buffalo, Chris Cavanagh, Lafayette Brewing Company, Matt DiVita, Andrew (Butch) Franklin, Patty Glick,
Mister Goodbar, Pearl Street Grill, Madeline Hall, Jennifer Halper, Elaine Heckler, Maureen and Joe Jacobi, Becky Jones, Josh Ketry,
Emily Kluckhohn, Mike LaMastra, Kristine Lesh, Bobby Rabb, Elaine and Chris Rittler, Buffalo RiverWorks, Nick Seres, Berett Llenos Smith,
Mitch Sulkowski, Second Generation Theatre, Marc Vitagliano, Thomas Zicari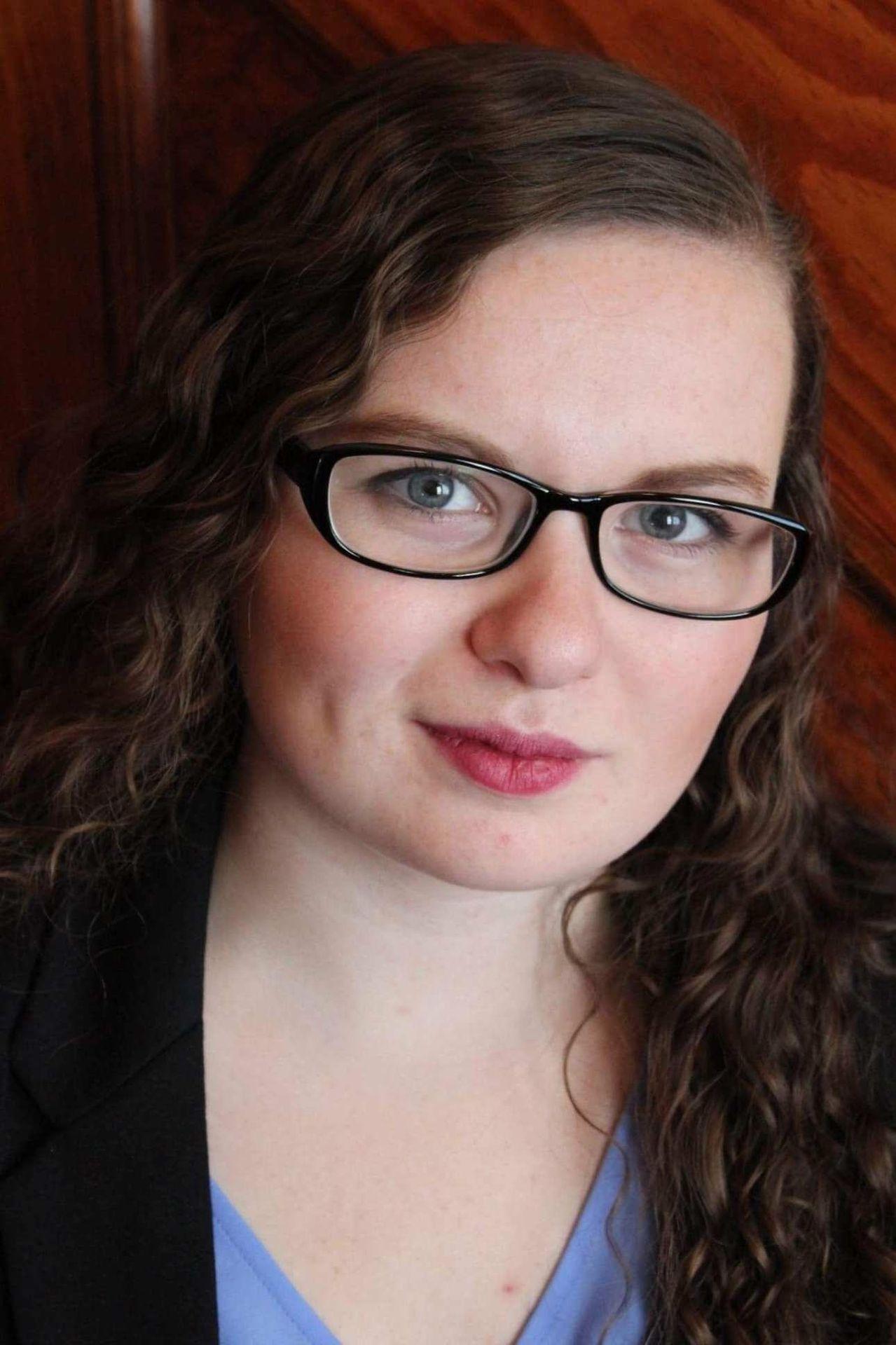 Emma English
Director
Emma is Cofounder and Artistic Producer of Drunk Theatre Buffalo. She is also the Production Manager of Second Generation Theatre. Em recently directed Exit, Pursued by a Bear for Second Generation's Free Reading Series and is currently developing Drunk Wizard of Oz with Drunk Theatre Buffalo. She's also worked with Shakespeare in Delaware Park and Irish Classical Theatre. She'd like to thank the cast and producing team as well as her family and Marty for their love and support of her crazy ideas.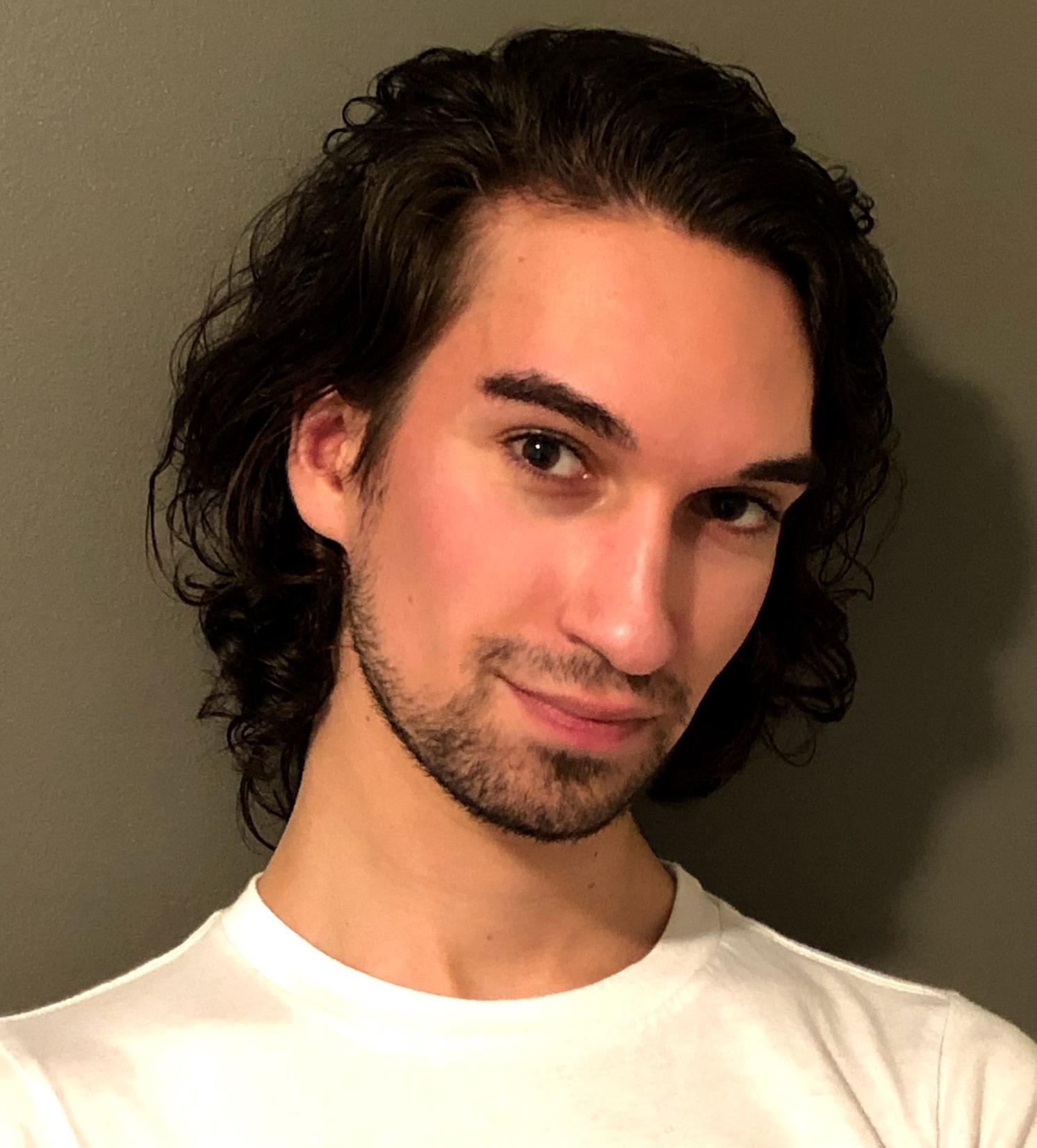 Matthew Rittler
Playwright
Matthew Rittler is a Buffalo actor and playwright and is beyond thrilled to see his first full-length play live on stage! He has also written one other full-length jukebox musical, which has yet to come to life. Matt wrote a few short plays for Green Buffalo Productions: "Virtually Hypnotic," a play about cats, and "Snowmageddon," a play about killer snowmen. Matt received his BFA in Musical Theatre from UB in 2018. There, he tried his hand at writing short plays for UB Theatre & Dance's 24 Hour Play Festival and fell in love with writing theatre. Recent performances include Lancaster Opera House's "The Rocky Horror Show" (Riff Raff), Alleyway Theatre's "The Golden Girls: Lost Episodes" (Sophia), and Second Generation Theatre's "Cabaret" (Victor).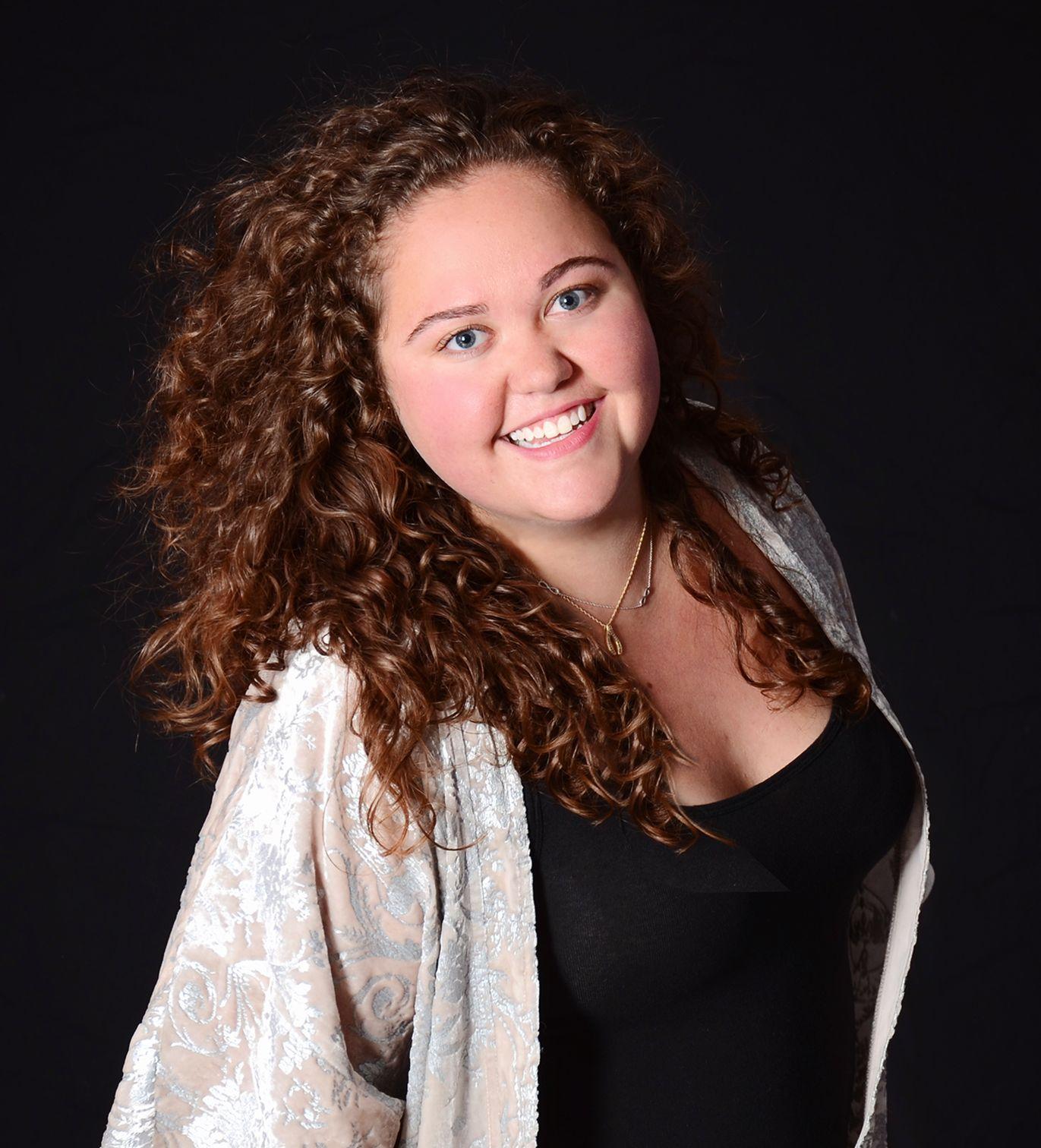 Emily Glick
Executive Producer
Emily Glick is the founder of the newly incorporated and aptly named 'Emily Glick LLC' (and while she has many skills picking a creative company name on a deadline is not among them.) Drunk Peter Pan is the first of what she hopes will be many creative and collaborative shows around Buffalo and beyond! Emily also serves on the board of Starring Buffalo, and manages their social pages. By day, Emily is a Vice President - Financial Advisor at RBC Wealth Management, with the best team in the business!
Follow along for more @the_glick
Previous Players:
Jeremy Catania, Jessie Miller, Michael Wachowiak
These wonderful performers were part of our original cast, but were not available for the transfer to RiverWorks.